The Flag Officer lunch was held on the 7th of January 2012 and presentations were made to members of the CA who have made significant contributions to the CA, both in 2011 and for many years prior to this.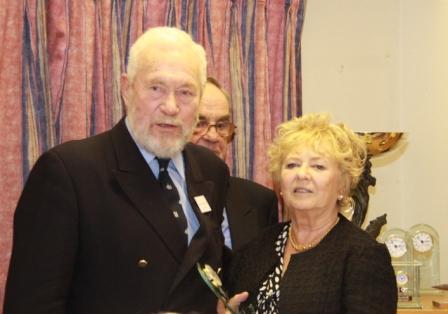 Peggie Manton collected a special award on behalf of her husband Michael Manton.  He has been an active member of the Association for 30 years, a leading light in the Mediterranean Section, a member of Council, and a Vice President of the Association. An award was given to recognise the long and distinguished service that Michael has rendered to the Cruising Association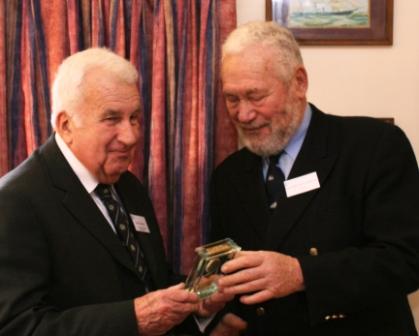 Peter Jackson is retiring from teaching navigation courses at the CA after 15 years and was presented with a memento to thank him for his patience, forbearance and depth of knowledge.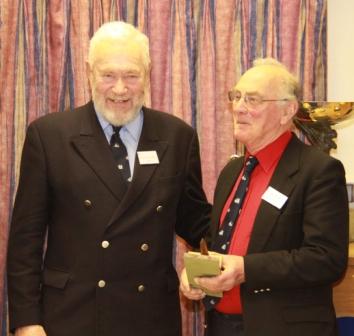 The Fid was awarded to Ian Griffiths  for the best contributions to Cruising during the year.  He writes a regular column that is full of wisdom and experience and not a little history.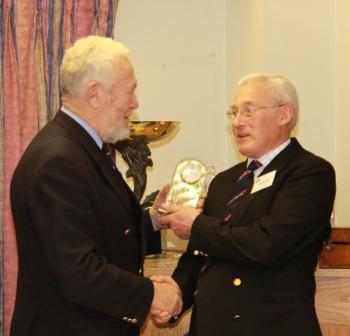 Clifford Mickleburgh was presented with a special award to recognise, not only the valuable role he carries out as a joint Secretary of one of our area Sections, but also for other work he does on a regular basis to help maintain our headquarters building.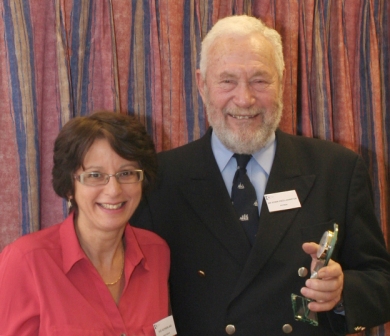 The Laver Sextant, normally awarded to a section secretary,  was awarded to Sue Sutherland for training and encouraging the Section Secretaries to help them make better use of the website and of electronic communications in general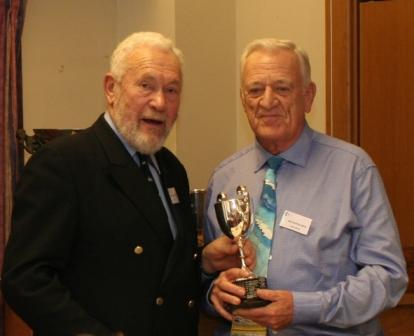 Jim Baerselman has played an important part in developing information services on the website and is one of the most frequent respondents to requests for information from members, particularly those who cruise in the Eastern Mediterranean. He has also been an influential member of the Marketing Committee that was set up four years ago and which has driven the improvement in the membership position. Jim was presented with the Brittain Cup.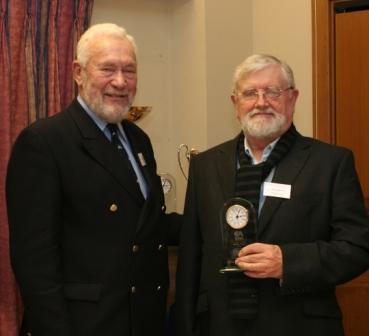 A special award mas made to Fred Barter who had been the Editor of the Association's 'Bulletin' for many years before he took over as the Editor of 'Cruising' in 1993. Since then, the magazine has grown from a 50 page black and white publication to a 100 page full colour production with many more interesting articles, almost entirely contributed by members.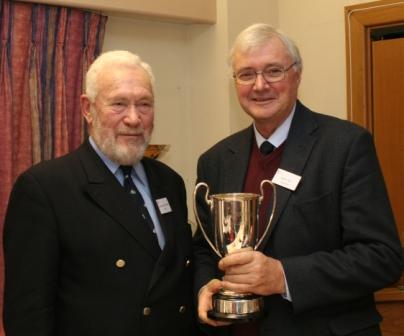 The Knight Cup is awarded for the most outstanding contribution by a CA member to the work of the CA in any sphere and was awarded to David Teall. He has been a member for over 24 years, and was responsible for many of the electronic services that the CA enjoys today. He was an active member of the Med Section for many years, and has had day to day oversight of our website Forums for more than 6 years. He was also the instigator of Mednet.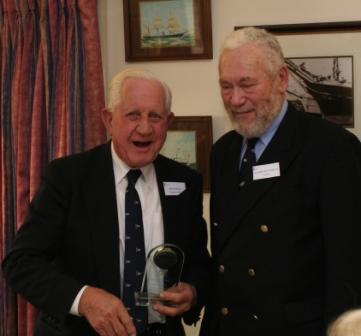 Peter Poole has been a member for only 60 years and is still active winning the Dugon Cup in the Log Competition last year and continuing as a Regional Editor of the Almanac, a job he has done for many years. In recognition of this achievement and his contribution to the CA over so many years, our Patron wishes to present him with a special award.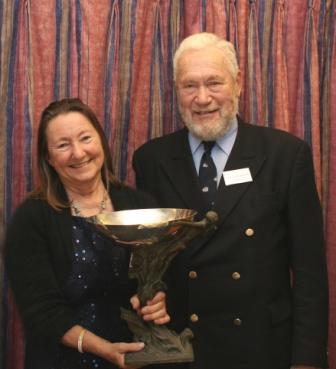 Jeanne Socrates succeeded in accomplishing her circumnavigation last year at the third attempt but, not being content with that, she's about to set off for a fourth time. Jeanne was presented with the Duchess of Kent Trophy in recognition of her achievement
Ivan Andrews was not at the lunch, but won the President's Plate. He was presented with the plate by Stuart Bradley at CA House and he also received an engraved glass tankard (he already has a clock).