Cruising information for people like you, by people like you
What is CAptain's Mate?
CAptain's Mate is a unique app providing an invaluable and intuitive toolbox of knowledge, designed to empower yacht and motor cruisers. Putting thousands of cruising reports at your fingertips, CAptain's Mate is packed with innovative features and provides an unrivalled breadth of cruising content in one interface, covering over 6,500 locations in more than 70 countries around the world.
Available on iOS and Android, once downloaded the app works even when you have no internet connection or phone signal. If you prefer using a keyboard and larger screen, the app is also integrated on the CA website.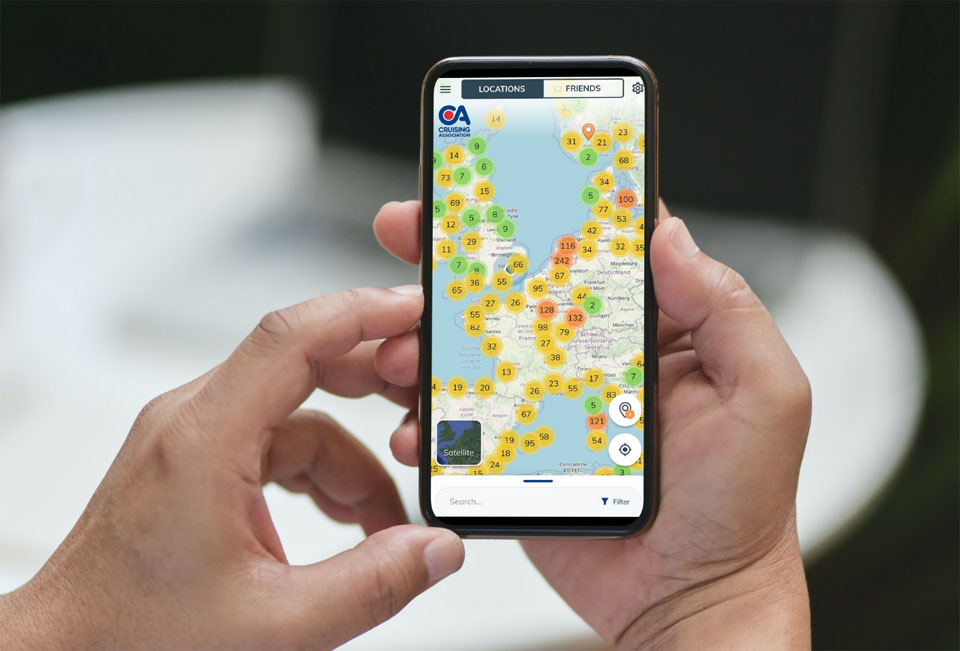 CAptain's Mate – digital Cruising information
CAptain's Mate provides accurate, up to date and streamlined information on all types of cruising location - anchorage, marina, port, harbour, boatyard and quay.
Developed with the yacht and motor cruiser in control, the app is packed with useful features, search and filter functions. Each location displays an 'Overview', 'Info' and 'Report' tab, enabling users to easily swipe between summary content and more detailed reports.
Packed with useful features
The filter and search options show availability of and access to key facilities, such as water and fuel, and, if available, supermarket, restaurant and other amenities and boat services like crane and repair options. You can find discount partners close to each location, CA Honorary Local Representatives and interact with nearby members via the friends function.
At the core of CAptain's Mate is a database of over 20,000 members' contributions linked to over 6,500 locations, which can be viewed in summary and expanded displays. The contributions detail first-hand, factual and accurate location information, as well as practical tips, approach considerations and personal experiences. The photo galleries capture visual references on each location, from pilotage to berthing to shore side facilities.
CAptain's Mate is renowned by our members as a trusted app, with content verified by our team of forty editors who ensure location information and reports are reliable, factual, accurate and free from commercial influence.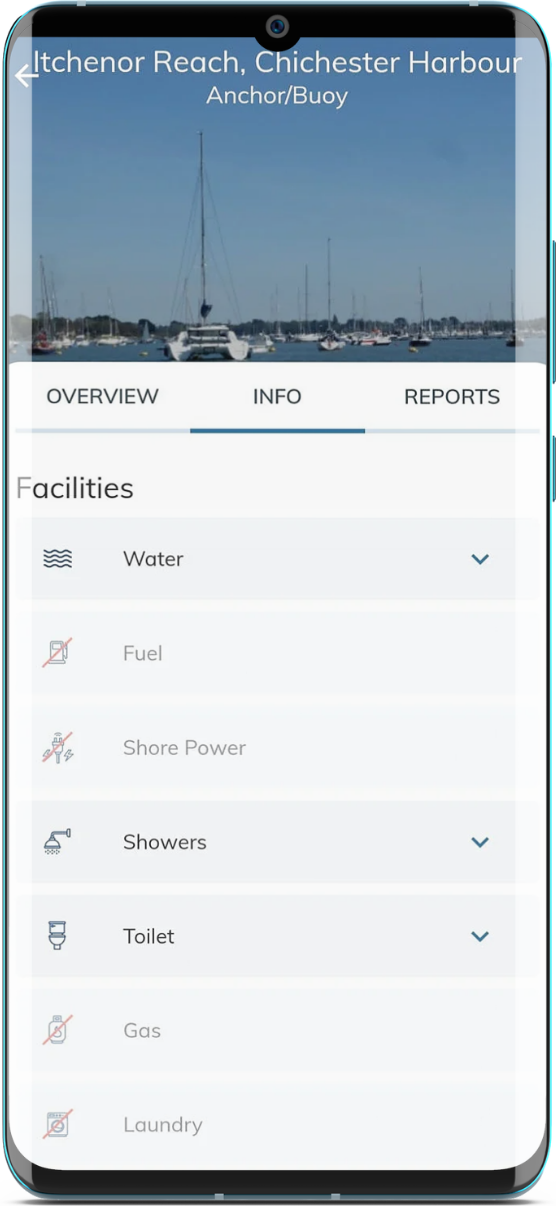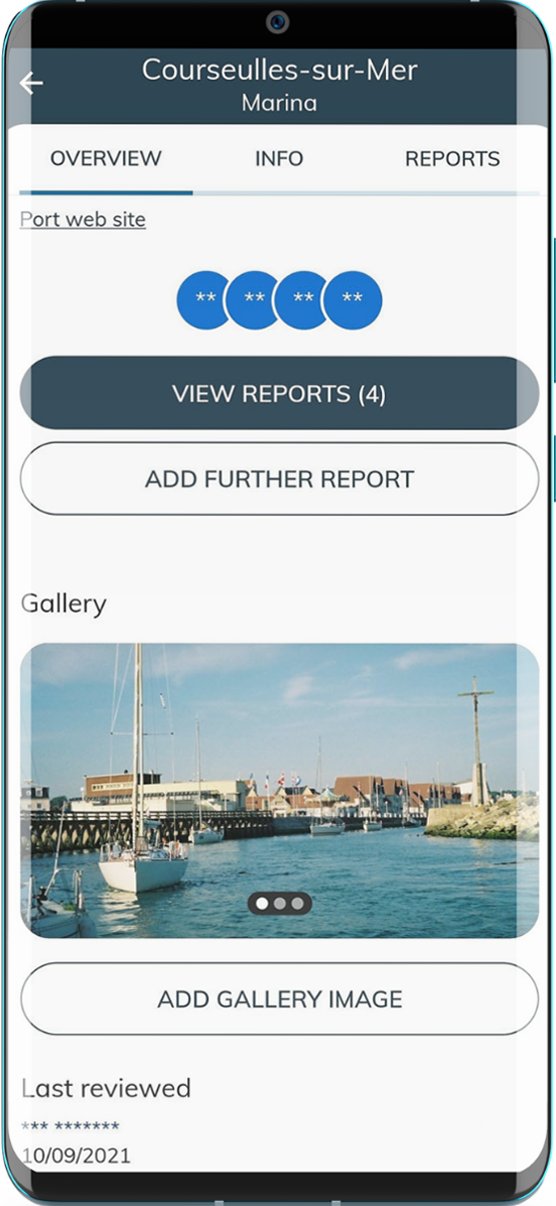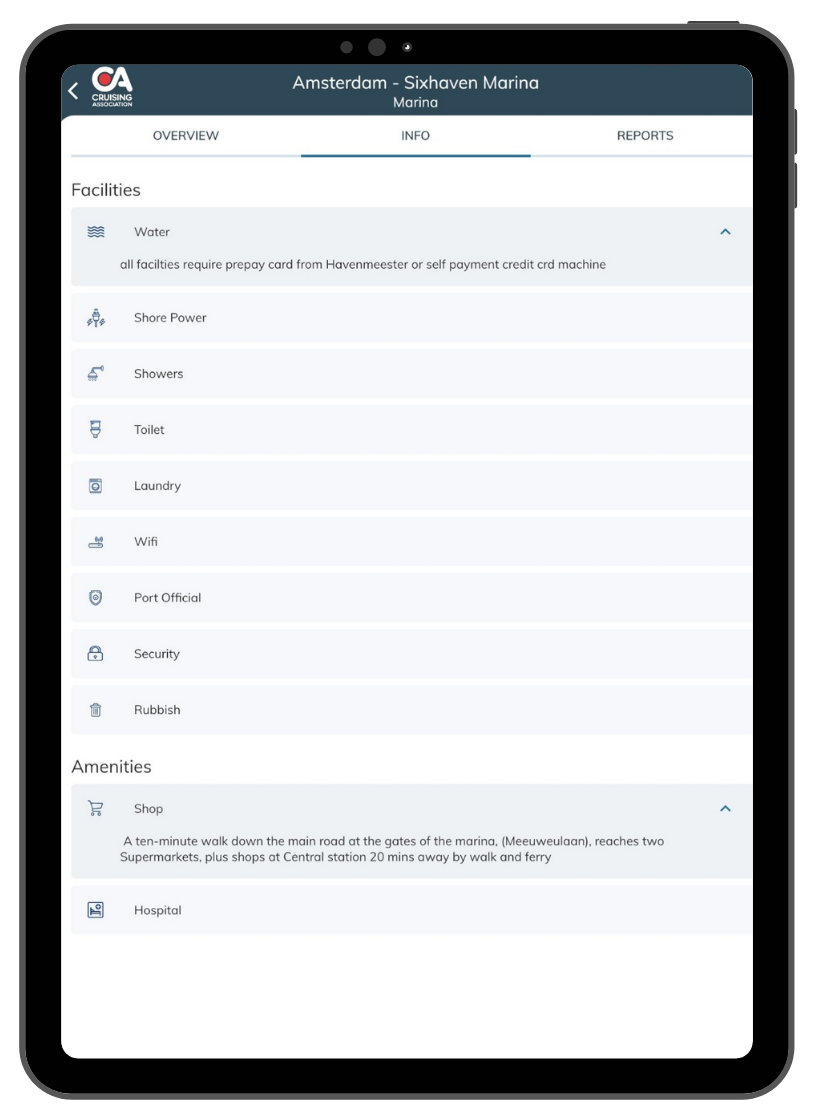 CAptain's Mate - Quick Facts
Worldwide - covering 6,500+ locations in more than 70 countries
Locations - information covers anchorage, marina, port, harbour, boatyard and quay, with new locations added regularly
Information - 20,000+ member contributions provide accurate and practical location advice and insights
Platform - iOS, Android and web
Search and Filter - by name, location or facility/service
Map - OpenSeaMap data available online and can be saved for offline use
Community - find and contact other CA members and local CA representatives
Up to date - information and photos updated almost daily by members
Discounts - view by location, list or search
Membership - digital membership card
Accurate - content is verified by editors and free from commercial influence
CAptain's Mate – be part of it
CAptain's Mate app is exclusive to CA members and one of the valuable benefits of being a member.
By joining the CA, members receive unparalleled support in their cruising journey. As well as access to CAptain's Mate app, members benefit from our vast information resources, events, lectures, online forums, rallies, quarterly Cruising magazine, monthly newsletter, Crewing Service, prize draws and a worldwide network of representatives.
CA members can take advantage of offers and discounts from our selected marine partners, covering everything from boat insurance to sail repairs, restaurants to training courses, charter holidays to chandlery. CA House, our members' club house in London, boasts bar, restaurant, accommodation and meeting rooms, and is also home to one of the world's most significant nautical libraries. Our Regulations and Technical Services group (RATS) provide invaluable expertise and advice on legislative issues impacting cruising.
Discover more about the extensive CA member benefits and easily join the CA online.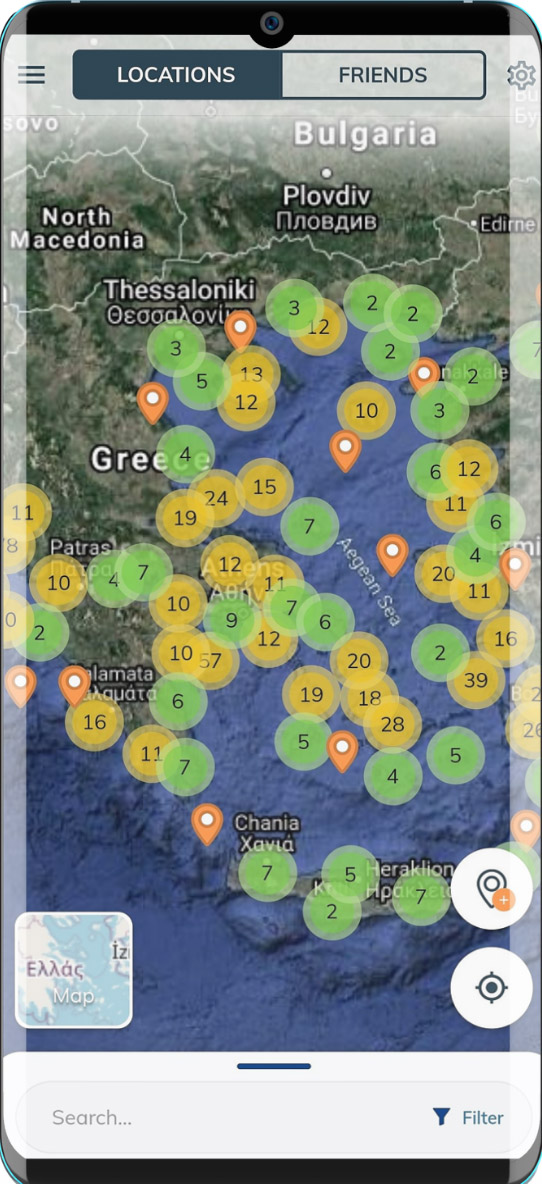 Satellite view of location clusters – Ionian and Aegean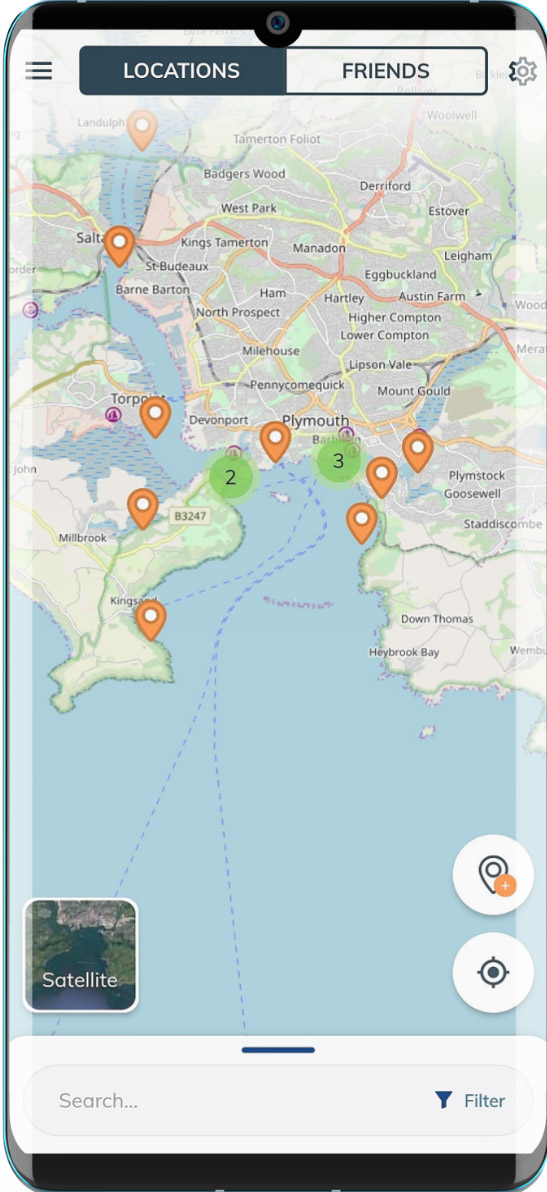 Map view of location clusters - Plymouth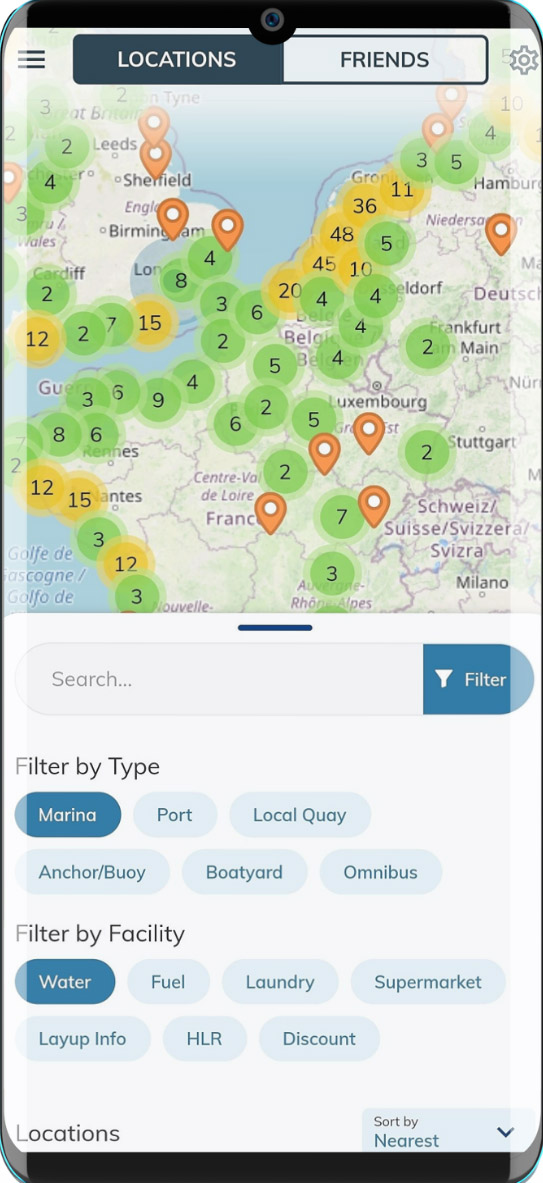 Map view of location clusters filtered by type and facility – North-western Europe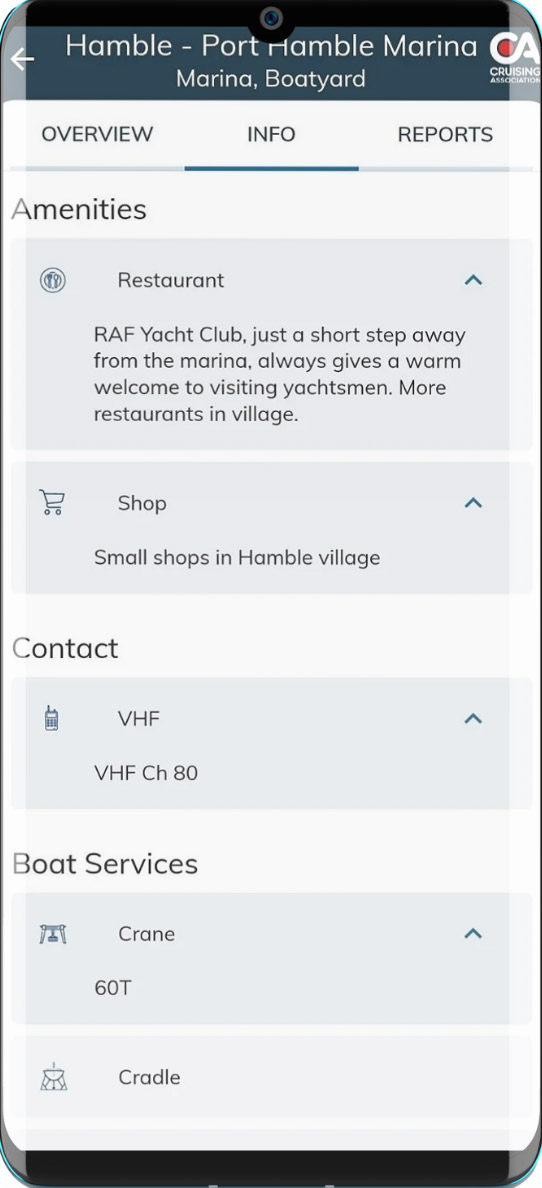 Location info tab - Port Hamble Marina
CAptain's Mate – a History
Originally launched in 2012 to meet the need for up to date, accurate and informative data on cruising locations, the upgraded and new look CAptain's Mate app has been an ambitious project.
The CA sought our members' feedback, listened, utilised the latest technology and delivered the upgraded app, which puts comprehensive information within a few taps. The upgraded CAptain's Mate app is another milestone in the CA's ongoing investment in its member services and digital offering.
CAptain's Mate of the Month
The CA's amazing app CAptain's Mate is available exclusively and free to CA members. However, we're keen to share some of its attributes and first-hand knowledge and some 'as live' reports with all of our followers - members and non-members alike and plan to reintroduce our series entitled 'CAptain's Mate of the Month', in early 2022, that provide examples from hundreds of new reports submitted by our members every month.
Here's a sample of our last Mate of the Month from July 2021.
July 2021:
Cascais Anchorage, Portugal: Spent a week in the anchorage with winds (to 25kn) from the north. Good holding in 5m sand and mud. Lots to watch as boats come and go. We found leaving the dinghy behind the fuel pontoon easy and not too inconvenient. Plenty of room for 20-30 boats and pretty well protected from any swell while winds were from the north.
---
Sign up for free news
If you're not quite ready to join, you can sign up for our regular newsletter and bite-sized editions of our quarterly e-magazine, Cruising, by email. Enter your email address below. (It will be retained for a maximum of 12 months during which period it may be associated with your IP address, which is logged for security purposes.)
Opt-out any time. We keep your data safe. Read our privacy policy here.