The CA is an organisation which grows through personal recommendation and we're always grateful to any member who persuades a friend to join. In our popular Refer a Friend promotion, the friend gets 25% off their first year's membership and YOU, the CA member, get £20 to spend in the CA shop.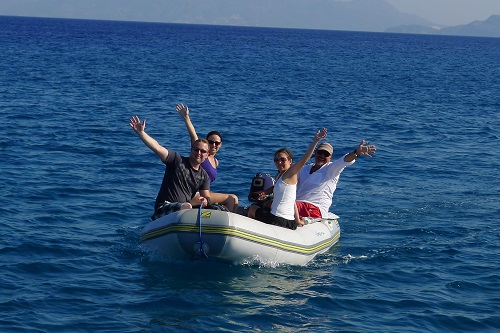 This season we are offering a series of terrific monthly prizes running from April through to September.
As a further incentive to members to recommend us, we are offering a series of monthly prizes through the season from April to September. If you recommend a friend and they join the CA, your name will go into the draw to win one of these fantastic items (and also into the Big Prize Draw draw to win a transatlantic crossing with First Class Sailing) each month.
So have a think about anyone you know who might benefit from CA membership. Perhaps they have just bought their first boat, are moving from racing to cruising, planning a long trip abroad or are already in the Med, the Baltic or Brittany – or any other areas where we have Sections – and could really do with more information or support.
Head to the Refer a Friend page on the members' pages of the CA site to find out more, obtain the online code and get your friends to join us.
Prizes include:
April: Gill Tarp Barrel Bag and one night's stay at CA House RRP: £139.
May: ASAP Supplies - Cleaning and protection essentials bundle RRP: £154.
June: ICOM - IC-M25EURO Handheld VHF Radio RRP: £165.
July: Imray Laurie Norie & Wilson Ltd - A £150 voucher to spend on charts, digital charts and books.
August: Ship Shape Bedding - A diamond white dinner set of 4 plates, 4 side plates, 4 bowls, 1 large red fruit bowl RRP:£155.
September: Lalizas - ResQLink™ 400 Buoyant Personal Locator Beacon RRP: £335.
14 March 2020