We are thrilled to announce our sponsorship of a new Club Cruiser Class trophy at this year's Cowes Week regatta taking place from 8-15 August.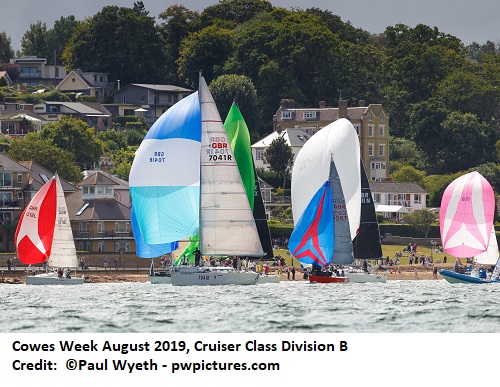 The Club Cruiser Trophy presented by the Cruising Association will be awarded to the overall winner of the Club Cruiser Class at the Prizegiving in Cowes on Friday 14 August. Watch out for the CA Class flags!
We really hope that this initiative will help open up the CA to a new audience and attract some new members. We want to see a CA member on that prizegiving podium! The addition of this new Class enables sailors who have not entered Cowes Week in the past to do so, even if their boats are set up for cruising most of the time.
Entries are now open and we encourage members to add their names to the Class entry list. http://www.cowesweek.co.uk/
Cowes Week's press release can be read here
17 March 2020