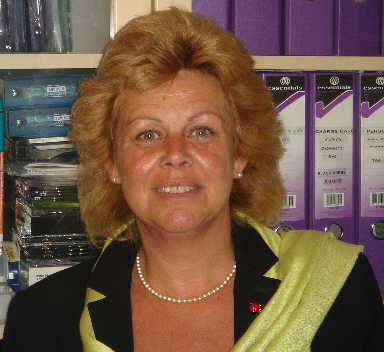 Council is pleased to announce the appointment of Wendy Hodkinson as the Association's General Secretary. Wendy has already taken up her post and you may contact her here.
After a search that has taken several months, the eventual field of short-listed candidates was of very high calibre and Council is confident that Wendy will make a huge contribution both to our headquarters' organisation and to the work of the Association generally. Wendy comes to us after a solid background of experience in both the public and private sectors which has included premises, personnel, and financial management, compliance with statutory and regulatory requirements, negotiation of contracts for supplies and services, and marketing.
The General Secretary, as the executive manager of the Association, is responsible to Council for all matters relating to the efficient operation of our headquarters, and its support services to members. In addition, the GS will have oversight responsibility for the website, publications, and event planning and co-ordination. Wendy will be on the CA Stand almost every day at the Excel London Boat Show to assist with recruitment, and to meet current members.
We wish Wendy a very happy and successful period in office.
Stuart Bradley (Chairman of Council)
Desmond Scott (Company Secretary)