We were delighted to have been joined at our Open Weekend by Andy Byham, UK Director of Fairview Sailing, pictured here with the CA's General Manager Lucy Gray, to draw the winner of the Big Prize Draw that was launched at last September's Southampton Boat Show.
From 450 entries received, the winning ticket belongs to CA member Alan Kohler who, on being telephoned with the good news, was absolutely delighted at winning the £2,500 seven day Solent charter.
Andy Byham was so pleased with the response to the Draw that he is also offering an additional 10% off any charter booking with Fairview Sailing or Dream Yacht Charter (both CA discount partners), booked by CA members before the end of April 2020. CA members should check the CA discount page on the CA website for further details.
2 March 2020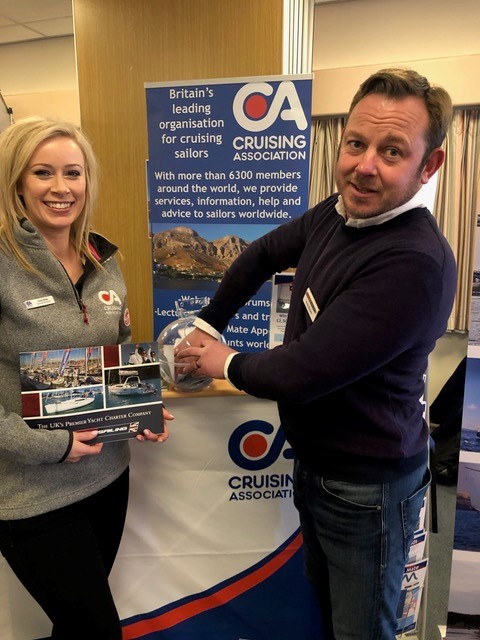 Photo: Peta Stuart-Hunt