The south and east coasts of Italy are under-appreciated as a cruising destination as Boyd Goldie will highlight in this talk. People often pass through as quickly as possible on their way to or from Croatia or Greece. Yet there are many delightful towns and stops off the main sailing track. With excellent food, wine and coffee, no flotillas and few charter boats, Boyd says it's an area not to be missed.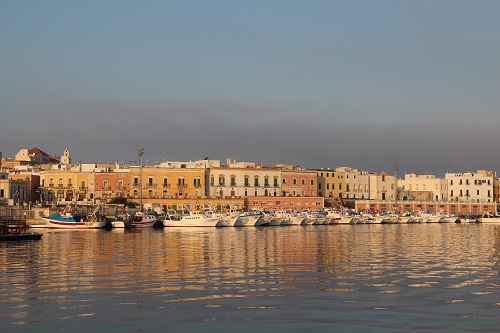 Date: Tuesday 2 June
Time: 1900 hrs
Place: Your own home (webinar broadcast)
Booking: This event is open to members only, you will need to login to see the details below.
If you would like to join, please register by clicking on the link below.
https://zoom.us/webinar/register/WN_lVe7R9z_SL-K8l3ch1XhCQ
The talk will be around half an hour and there will be an opportunity at the end of the broadcast to ask questions. If you wish to do so, please use the Q&A facility which you'll see at the bottom of the screen.