Anchorages of the Channel Islands - Guernsey
Tuesday 18th January 2022 at 7pm
A Webinar from the CA Channel Section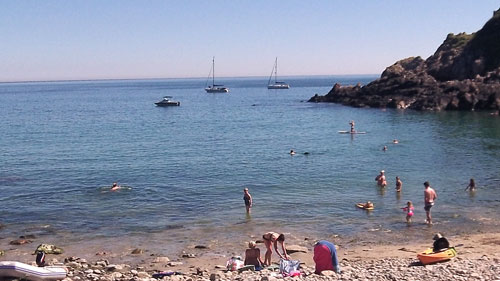 The Channel Islands are each great destinations as well as useful passage ports. This seminar will focus on the anchorages of Guernsey plus Herm and Sark and will refer to other harbours/marinas. It will describe each location as well as talk about the details of anchoring (or berthing there) and why you might choose to stop there which might include attractions ashore for that location or generally for the island. Being presented by local expert, David Ross, you can be sure of some really useful information for your future cruising plans.
David has been living aboard his Hallberg Rassy 352 at Beaucette Marina in Guernsey for nearly six years, occasionally venturing out into Little Russel's tidal stream – seemingly for the sole purpose of scraping by its many rocks. More successful chart work has concentrated on plotting hedge veg stalls, at least those easily accessible with fold-up bikes. Earlier this century he completed an almost-solo circumnavigation in his present boat, followed by six years sailing around the West Coast and the Baltic.
It will last up to one hour and conclude with a Q&A session
It is open to members, including Crewing Service members, only. You will need to be logged in to see the link below to register to join.
Register now using the following link:
https://us06web.zoom.us/webinar/register/WN_7DmT_BLiSIKHkD6IQ533EQ